Hanged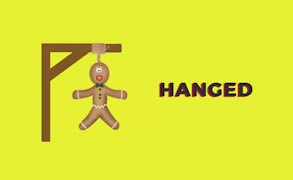 Hanged
Description
In Hanged, you step into a world of numerical mysteries, where your mind becomes your most powerful tool. Test your intelligence by guessing secret numbers and climb the leaderboards. Flex your mental muscles, challenge your logic and compete with players globally in this exciting guessing game!
How to Play
The objective of Hanged is to guess the secret number by inputting your best estimates. As you correctly guess more and more numbers, you ascend higher up the leaderboard. The game progress depends on your ability to deduce patterns, make sharp assumptions and strike the right balance between assertion and caution.
Tips and Tricks
Remember, it's not just about speed but precision too. Don't rush into answers as incorrect guesses can cost you points. Take your time to consider options carefully, utilise patterns if detected and constantly assess the value of each number in different combinations.
Features
Dive into a world of brain-stimulating adventures with unique numerical puzzles.
Compete with other players globally as you climb up the leaderboard.
An intuitive user interface makes it easy for players of all ages and skills.
The game is constantly updated with new levels to keep it fresh and captivating.
What are the best online games?