Gymnastics Jigsaw Jam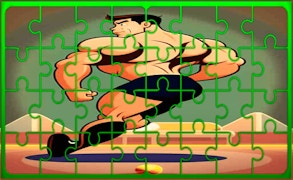 Gymnastics Jigsaw Jam
Description
Get ready for an engaging experience with Gymnastics Jigsaw Jam! This game offers a unique twist on traditional puzzles, challenging your perception and puzzle-solving abilities. Your task is to rearrange the pieces of images based on the vibrant world of gymnastics until they fit perfectly. The completion reveals a stunning image, giving you a sense of achievement and fuelling your desire to solve more puzzles.
How to play
Playing Gymnastics Jigsaw Jam is simple and intuitive. Click on a puzzle piece to select it, then click again on the position where you want to place it. Your progress is measured by how fast you can piece together the puzzle. Each successfully completed image propels you to the next level with more intriguing puzzles.
Tips and Tricks
Pay attention to the edges and corners, as they are usually the easiest to place. Try working outwards from these points. Take your time and don't rush - accurate placement matters more than speed. Always consider the overall picture of what you're trying to accomplish.
Features
Vibrant images: Enjoy beautiful, high-quality gymnastics-themed puzzles.
User-friendly interface: Select, move, and place pieces with ease.
Intriguing levels: Each level presents its own unique challenge with increasing difficulty.
Achievement tracking: Keep track of your progress throughout the game.
What are the best online games?