Gold Coast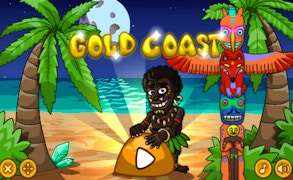 Gold Coast
Description
Dive into the adventurous world of Gold Coast, an action-packed game set deep within a rich mine full of treasures. With stunning graphics and captivating music, the game takes you on a quest to accumulate points by collecting sparkling gems, gold, silver and bonus-filled bags. But beware - you must dodge explosive barrels on your journey! The intensity builds as you ascend through the levels, boosting your abilities with helpful items from the store.
How to Play
The objective of Gold Coast is straightforward - collect as many treasures as possible to earn points and progress to more challenging levels. Keep an eye out for explosive barrels and steer clear. Points can be exchanged in the store for useful upgrades that enhance your mining abilities. Keep exploring deeper in the mine to find a wealth of treasures.
Tips and Tricks
Timing is everything in Gold Coast. Strategically plan your moves to avoid barrels while maximizing treasure collection. Always keep some points saved for critical upgrades from the store. Remember, not all treasures hold equal value: prioritize gold, gems, and bonus bags over other items.
Features
Pleasing Graphics: High-quality graphics provide an immersive gaming experience.
Captivating Music: Engaging background music heightens the sense of adventure and excitement.
In-Game Store: Exchange earned points for valuable upgrades in the store.
Variety of Obstacles: Dynamic gameplay with explosive barrels adds intensity.
What are the best online games?