God simulator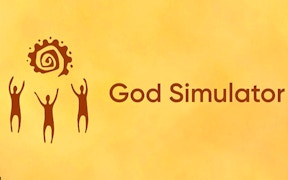 God simulator
Delving into the divine realm of strategy games, God Simulator offers a unique blend of gameplay elements drawing from simulator games, city building games, and idle games. This top-end god simulator game stands as a paragon in the popular sandbox strategy genre, imbuing it with refreshing innovation.
God Simulator arms you with the power to unite the world under one faith. As a god, create your own unique religion and transcend traditional Management Games to introduce an element of heavenly intervention. Whether you are an avid player of brain games or a fan of building games, God Simulator's compelling features will have you hooked.
Not just another addition to the pantheon of idle games, God Simulator has integrated offline mode capabilities. The game boasts divine graphics complemented by a thoughtful interface that can be enjoyed without the constant need for an internet connection - an appealing feature for any fan of building games.
The core appeal lies undoubtedly in its intricately designed gameplay. Designed to be your perfect evening repose, God Simulator lets you collect faith points with a click and learn religious aspects simultaneously. Your journey starts by choosing your base country from where your religion will begin its ascent towards global dominance.
The challenges that will arise aren't only contingent on your abilities to spread faith. As any seasoned strategy game enthusiast would know, managing resistance from non-believers is equally crucial. Your enemy? Unbelieving rebels that may frustrate all your plans and impose impromptu fights. Thus proving why God Simulator ranks high among brain games.
In conclusion, if you're looking for a mix of city building games and simulator games wrapped neatly in a strategic cocoon - look no further than God Simulator - where every move counts towards conquering the world.
What are the best online games?