Go Up Dash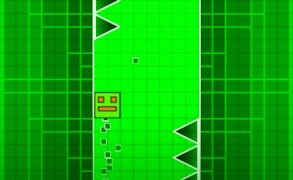 Go Up Dash
Get ready to be tantalizingly tested with the highly-addictive, action-packed Arcade game, Go Up Dash. This electrifying ordeal of dexterity falls under the captivating categories of Skill Games, Addictive Games, and Survival Games, promising an exhilarating gaming experience for thrill-seekers and adrenaline junkies alike.
In Go Up Dash, you are plunged into a fast-paced rollercoaster journey that is as challenging as it is thrilling. Here, every split-second decision counts, every move can be a matter of survival, or conversely, a quick plunge to the bottom. With its enthralling gameplay dynamic where your main objective is to dash up to the top, Go Up Dash continually tests your reflexes and coordination as you strive against gravity and time itself.
The key to this game is not just about climbing higher; it's about adapting, surviving, evolving. As a Survival Game of sorts, Go Up Dash offers numerous obstacles that will require nimble fingers and quick thinking. As you progress upwards, you will be thrown curveballs in ever-increasing magnitude -just when you think you've got the rhythm down pat, the game amps up its intensity.
This may all sound demanding (and it is) but therein lies the game's immense addictiveness. Go Up Dash flawlessly marries skill-based gameplay with an inherent desire for self-improvement. Every lost attempt serves as a lesson learned and encourages players to beat their previous high scores in this top-tier Addictive Game.
In conclusion, Go Up Dash offers an intoxicating blend of excitement and challenge that will have gamers hooked from their very first ascent. It brilliantly encapsulates what makes Arcade gaming so compelling - intense mechanics that test your skills to their very limits and an addictive nature that keeps you coming back for more!
What are the best online games?