Gin Rummy Classic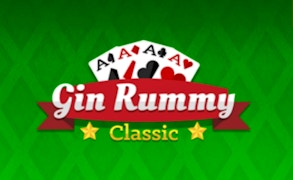 Gin Rummy Classic
Welcome to our detailed review of the captivating card game, Gin Rummy Classic. Whether you're a seasoned pro or a card game novice, this riveting rendition of the much-loved two-player game is set to put your skills to the test in an engaging and enjoyable way. Perfect for family games night or a competitive one-on-one, Gin Rummy Classic offers limitless fun for all.
Right off the bat, it's clear that Gin Rummy Classic stands out among other 2 player games. Its simplicity makes it easily accessible for beginners, while the depth of strategy needed to master the game ensures lasting appeal for seasoned players. From tantalizingly tight matches to landslide victories, every round is a fresh roller-coaster ride.
Gin Rummy Classic forms an integral part of family games repertoire with its easy-to-understand rules and quick play time. The fast-paced dynamics and strategic nuances are sure to keep everyone engaged while strengthening familial bonds. This makes it one of the top picks for those looking for enjoyable family games.
The true beauty of Gin Rummy Classic lies in its challenge - matching cards into runs and sets is no mean feat, particularly when faced with an equally skilled opponent. With every pair you create or sequence you complete, feel your pulse race as your pile of unmatched cards shrinks towards that sweet zero points.
In conclusion, if you're hunting for an entertaining challenge in 2 player games or need a new contender in your arsenal of family games, Gin Rummy Classic checks all the right boxes. Its beautiful balance between luck and skill provides endless entertainment whilst offering a rewarding journey towards mastery.
What are the best online games?