Geometry Fresh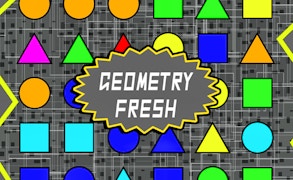 Geometry Fresh
Description
Exercise your mind with Geometry Fresh, a stimulating and engaging math based game. Challenge yourself to solve as many problems as you can within a 60-second time frame. The game tests your skills in geometry, requiring quick calculations and fast thinking. With its challenging problems and time constraint, Geometry Fresh offers an exciting blend of brain-busting fun and learning.
How to Play
To play Geometry Fresh, you'll need to answer multiple choice questions on geometry. You are given 60 seconds to answer as many questions as possible. The faster you answer, the higher the score. Use your mouse or touch screen to select the correct answer from the options. The game progresses by increasing in difficulty with every correct response.
Tips and Tricks
Take time to study the question before choosing your answer in Geometry Fresh. The more accurate your answers, the more points you get. Stay calm under pressure, rushing can lead to easily avoidable mistakes. Practice regularly for better performance.
Features
Pulse-pounding 60-second rounds keep things exciting
Challenging geometric problems that stimulate the mind
An increasing difficulty level adds challenge and replayability
Educational value for both kids and adults looking to improve their mathematics skills
A fun, engaging way to learn and practice geometry!
What are the best online games?