Flying Triangle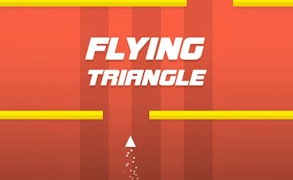 Flying Triangle
Description
Dive into the thrilling gaming experience of Flying Triangle! This exciting arcade game will challenge your reflexes and skills as you navigate your triangle through a maze of ever-increasing speed and obstacles. Your mission is to dodge barriers, keep the pace and accumulate the highest score imaginable.
How to play
Flying Triangle is simple but challenging. Control your triangle using mouse clicks or touch controls on mobile. Your triangle will fly upward with each click or tap, so time your moves carefully to weave through the obstacles. The closer you shave by the barriers, the higher your score.
Tips and Tricks
The key to scoring high in Flying Triangle is persistence and patience. Don't rush into those walls! Attempt to maintain a steady rhythm with your clicks or taps, and remember that practice makes perfect in these hyper-casual games.
Features
Fast-paced and addictive gameplay that constantly accelerates.
An engaging single-player experience pitting you against endless challenges.
Aim for the top spot on the leaderboard, creating intense competition with friends.
Fly through numerous unique levels, each more challenging than the last.
Simplistic graphics that allow for fluid gameplay without distractions.
What are the best online games?