Flying Bunny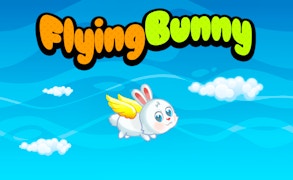 Flying Bunny
Description
The game, Flying Bunny, is a captivating arcade game where you control a nimble bunny soaring across the skies. The objective is to collect as many eggs and clocks as possible. The eggs provide points while the clocks are there to extend your time. It's an exciting game of skill and quick reactions, offering an enjoyable time for all players.
How to Play
The controls for Flying Bunny are straightforward and easy to understand. All it requires is a simple tap or click to get the bunny off the ground. The entire gameplay revolves around timed clicks or taps, designed to keep the bunny airborne and help it avoid obstacles while trying to collect eggs and clocks. The more items collected, the higher the score.
Tips and Tricks
Mastery of timing your taps or clicks is crucial in Flying Bunny. It's advisable for players to maintain a steady rhythm as erratic clicking can lead to crashing into obstacles. Also, focus more on collecting clocks since these will increase your play time, allowing you to score even higher.
Features
Simple Controls: Just tap or click to make the bunny fly.
Pickups: Collect eggs for points and clocks for extra time.
Cute Graphics: Enjoy charming visuals with the adorable flying bunny.
Addictive Gameplay: The swift pace and increasing difficulty make for an engaging experience.
What are the best online games?