Fightz.io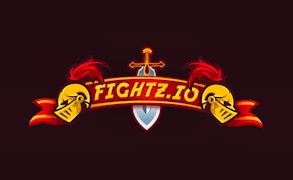 Fightz.io
Unleash your primal instincts and gear up for a wild, virtual adventure in the world of Fightz.io, a gem in the realm of monster games and animal games. For those who relish the adrenaline rush of survival games, prepare for an immersive experience like no other.
In Fightz.io, players are dropped into a sprawling landscape filled with a variety of magical creatures and dangerous beasts, adding to the thrilling element of animal games. As you navigate the treacherous terrains, you must slay these monstrous animals to farm XP and power up. But beware – other hunters lurk around every corner, each one hungrier than the last for victory in this captivating monster game.
The charm that sets Fightz.io apart in the genre of .io games is its engaging weapon system. With options ranging from magical swords to lances and wands at your disposal, each hunt becomes an intense, strategic battle. The myriad choices invite players to experiment with their combat style, ensuring every game feels unique.
Your warrior can be adorned with an assortment of fantastical hats – be it Viking helmets or jester caps – adding an element of personalization. The magic does not end there; with a frozen harp in your arsenal, you have the power to shoot icy shockwaves that freeze enemies in their tracks.
Apart from braving the hostile landscapes filled with monsters, players can also opt to farm green zones. Such areas offer respite from the intense battles and allow for strategic planning in between skirmishes.
Fightz.io offers more than just survival; it offers an experience filled with strategy, skillful execution and thrilling combats that will keep you on edge while providing hours of entertainment. It seamlessly blends elements from monster games and animal games into one compelling package that fans of survival games can't afford to miss-out on. Fightz io, is where daring adventures await your arrival!
What are the best online games?