Fighter 3D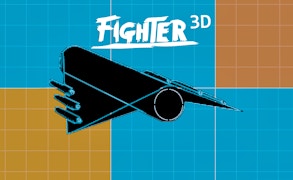 Fighter 3D
Description
In Fighter 3D, experience the rousing fervour of aerial warfare as you pilot a military aircraft in an intense combat scenario. This high-stakes game allows you to take command of the skies and engage in daring dogfights. Your task? To evade incoming projectiles from hostile planes while counter-attacking with your weaponry, turning enemies into scrap metal and collecting valuable points.
How to play
You control your aircraft's direction and speed using your device's touchpad or mouse. The game implements automatic shooting, allowing you to focus on maneuvering and strategic placement. Accumulate points by shooting down enemy aircraft. Stay agile: the more enemies you face, the greater the bullet storms you'll need to dodge!
Tips and Tricks
Surviving in Fighter 3D heavily depends on your ability to maneuver effectively. Quick reflexes can help dodge bullets and outmaneuver adversaries. Keep an eye on multiple enemies, prioritize targets that pose a direct threat, and don't hesitate to retreat if outnumbered or outgunned.
Features
Aerial Combat: Engage in high-speed dogfights against multiple enemy aircraft.
Diverse Enemies: Face off against a variety of enemy aircraft each with unique attack patterns.
Precision Controls: Master your aircraft's movement for effective evasion and counter-attacks.
Action-Packed Gameplay: Fast-paced game progression keeps you constantly engaged and challenged.
What are the best online games?