Fidget Spinner Designer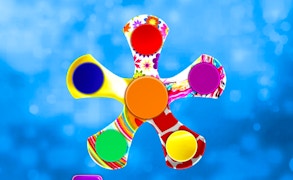 Fidget Spinner Designer
For all the young, creative minds out there who enjoy Games for Girls and Games for Kids alike, the game you have been waiting for is finally here - introducing Fidget Spinner Designer. This beautifully designed game captures the essence of imagination and creativity, combined with the pop culture fascination that is fidget spinners.
Fidget Spinner Designer is more than just a game - it's an art tool where you can design your very own stylish fidget spinner toy. Impress your friends with your creativity as you customize every aspect of your spinner, from the bearings to the outer rings. With an unlimited palette of colors and a vast collection of patterns, there are no limitations to what you can create.
This game adds a fresh twist to the usual spinner games. The intuitive interface makes designing your unique spinner an absolute breeze. Moreover, it engages kids in hands-on learning about simple mechanics as they piece together parts of their very own fidget spinner.
Fidget Spinner Designer triumphs both as a gaming platform and as an educational tool. It's not just about playing or creating; it's about learning and having fun at the same time. The joy of designing something entirely on their own brings out a sense of achievement in kids that few games can match.
In conclusion, whether you're looking for Games for Girls, searching for engaging Games for Kids, or on the hunt for innovative spinner games, look no further than Fidget Spinner Designer. Offering both entertainment and education in heaps, this game truly stands out in the crowd!
What are the best online games?