Farming Town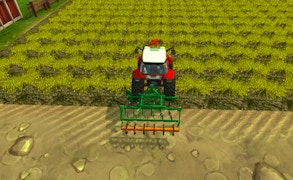 Farming Town
Immerse yourself in the enchanting rural ambiance with Farming Town, a game that artfully blends the thrill of racing games and the strategy of farming games. This game masterfully transports gamers into a pastoral paradise, bridging the gap between simulation and reality with its meticulously designed gameplay.
Farming Town doesn't just limit itself to a traditional farming simulator, it takes a step ahead by embedding elements of driving games and truck games. As a player, you have the opportunity to harness the power of various farming machines; each providing a unique experience. The authenticity of handling these heavy-duty vehicles will give truck enthusiasts an adrenaline surge like no other.
The element that sets Farming Town apart is its open-world career mode. Taking on the role of a professional farmer isn't just about planting and harvesting crops anymore. The game expands the concept into maneuvering your harvest-laden trucks, showcasing nuances of parking games.
The economic aspect also adds an intriguing dimension to this game. You do not just sow and reap harvests; you sell them for money to acquire new tractors and combines. The joy you'll derive from seeing your virtual bank balance shoot up as a result of your hard endeavors is unmatched.
All in all, Farming Town offers more than just a regular simulator game. From plowing fields in massive tractors to nailing perfect parking moves in heavily loaded trucks, this game is sure to get your heart racing while giving you an inkling of what it feels like being a farmer. It's not just about farming, driving or parking; it's about seamlessly blending these elements into one comprehensive gaming experience.
If you are on the lookout for an ideated blend of farm games, simulator games, or racing exhilaration within one package - look no further than Farming Town!
What are the best online games?