Family Clash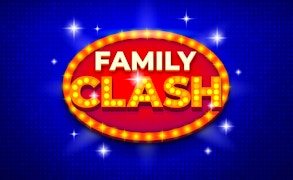 Family Clash
Get ready to dive into the thrilling and enticing world of trivia with Family Clash, one of the most spirited and enjoyable family games to ever hit the market. This game isn't merely a boredom killer – it's a testament to the thrilling realm of trivia games, where every question offers a chance to prove your mettle.
As soon as you start Family Clash, you're thrown into an arena with 100 AI opponents. Here, you're spat out everyday questions and need to outsmart your opponents by guessing the top 5 popular answers correctly. It's not just about knowledge - it's about anticipation, prediction, and strategic thinking!
The beauty of Family Clash is its 3 different rounds system offering players a variety of challenges that keep the gameplay fresh and exciting. Each round is chock-full with suspense, anticipation, and adrenaline-pumping thrills as you strive to become the first person to guess all answers correctly.
One of the standout features of Family Clash is its accessibility as one of those fun games that both children and adults can enjoy equally. Whether you're planning a family game night or looking for exciting activities for party guests, this game serves as an excellent choice.
The magic sequence between brain-racking questions and uproarious laughter creates an atmosphere that facilitates bonding between family members or friends. The backdrop of competitive spirit combined with the intention to have fun brings out the joyous charm in this fantastic game.
In conclusion, whether you are a trivia geek or a casual gamer looking for some quality pastime, Family Clash provides a seamless blend of thrill, excitement, laughter and learning ensconced within an unforgettable gaming experience. Light up your gaming world with this brilliant addition to your collection of family games!
What are the best online games?