Extreme Winter Oil Tanker Truck Drive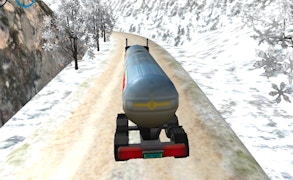 Extreme Winter Oil Tanker Truck Drive
Get ready to set your adrenaline pumping with one of the most captivating and nerve-wracking truck games you'll ever encounter - Extreme Winter Oil Tanker Truck Drive. As a riveting addition to the exciting world of simulator games, this game will have your heart racing and your palms sweating.
The premise of the game is epitomized in its title - it's all about survival in harsh winters where oil isn't just a commodity, but a lifeline. The roads are mere slippery ribbons winding through blistering snowstorms, and it's up to you to navigate with care, precision, and gut-wrenching bravery.
If you thought driving games were all about speed, get ready to have that notion shattered. This game integrates physics into its challenges, making every corner treacherous and every climb a potential pitfall. The controls are intuitive – use WASD/Arrows to drive your hulking beast of a vehicle across dangerous terrains.
The user interaction is taken up several notches by allowing players to interact using their mouse for on-screen buttons. But remember, the real action happens on the icy roads where one wrong move can send you back to square one.
The standout element in Extreme Winter Oil Tanker Truck Drive is undoubtedly its portrayal of realism and immersion that underlines just how perilous winter driving could be. This irrefutably makes it one of the top contenders in the realm of Offroad games.
So buckle up, brave gamer! Take control of your oil tanker truck traversing through isolating snowy landscapes. Deliver hope in the form of oil barrels and experience this unorthodox blend of thrill & real-world scenarios that only a few racing games can offer.
+
What are the best online games?