Extreme Airhockey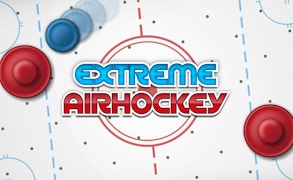 Extreme Airhockey
Welcome to our exciting review of the electrifying world of Extreme Airhockey, a gem in the realm of sports-based games. Specifically catering to those who are fans of hockey games and ball games, Extreme Airhockey takes the adrenaline rush and competitive spirit to a whole new level.
Experience the thrill and challenges that this game brings, emphasizing that it's not just about luck but also about skill. It's no surprise it's categorized among the top-notch Skill Games. Whether you're a fan of sports games or someone looking for fun games, Extreme Airhockey promises an immersive gaming experience right at your fingertips.
The high-definition graphics, robust build, and well-thought-out dynamics make it a game that is not only visually appealing but also holds your interest for extended periods. The ball physics are realistic, adding a layer of authenticity that hudles you straight into the field from wherever you are.
A stand out feature is its device versatility. You can play air hockey on any device, making Extreme Airhockey accessible, and always within reach whenever you feel the need for some exhilarating action.
In conclusion, Extreme Airhockey raises the bar for what we've come to expect from online gaming, ensuring an action-packed experience tailor-made for both casual and hardcore gamers. If there were ever a time to dive into the sphere of digital hockey games, ball games or skill-and-strategy-based fun games, that time would be now with Extreme Airhockey leading the way.
What are the best online games?