EnderStick Skymap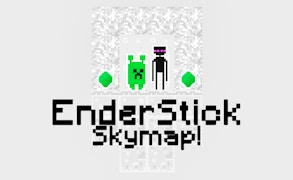 EnderStick Skymap
Description
In EnderStick Skymap, venture into a chilling white forest as the brave EnderStickman. The mission is not just about survival but also about unlocking the secrets of this mystic realm. Gather precious emeralds scattered across the path and strive to reach the portal without falling prey to lurking monsters. This game is more about strategy and skill rather than speed.
How to Play
The game controls are straightforward. Use the arrow keys for movement and navigate through treacherous terrain. Collect emeralds on your journey to boost your score. Find the hidden portal, but remember, rushing can lead you into monster ambushes, always move with caution.
Tips and Tricks
An important tip for players is to develop a balance between speed and strategy. Don't rush into unexplored parts of the forest; take time to plan your moves. Watch out for monster signs and be ready for sudden attacks. Time your moves to avoid monsters.
Features
Pixellated graphics: Gives a nostalgic feel reminiscent of classic adventure games.
Intricate Level Design: Each level offers unique challenges that keep gameplay exciting.
Skill-Based Gameplay: Rely on your abilities and strategic planning instead of racing against time.
Mysterious Monsters: Encounter various creatures that add an element of danger and surprise.
What are the best online games?