Eddie Adventure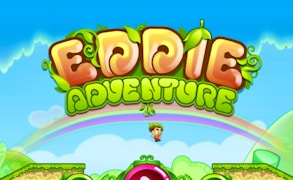 Eddie Adventure
Transcend into the realm of gaming yore with Eddie Adventure, a shining gem amid pixel games. This adrenaline-pumping expedition is an absolute treat to retro games enthusiasts, blending elements reminiscent of legendary Mario games and engaging running games in one thrilling package!
Eddie's princess has been captured by wicked monsters, plunging you into an extraordinary voyage filled with formidable adversaries from the darkest corners of the monster realm. This enthralling narrative elevates Eddie Adventure among other monster games, infusing each pixelated labyrinth with a sense of urgency and peril.
The intuitive controls - WASD/Arrow keys for running and X for dashing - make maneuvering Eddie through the intricate paths and daunting jumps seem like second nature. The Space key allows Eddie to unleash a barrage of shots at his enemies, adding an extra layer of excitement to this already exhilarating game.
A stunning homage to classic arcade platformers, Eddie Adventure will immediately hook you with its challenging gameplay loop. Every level perfectly raises the stakes, pushing your platforming skills to their utmost limits. The vibrant pixel-themed environments promise an endless running adventure that transcends beyond your screen, transporting you back into a nostalgic 8-bit era.
In conclusion, Eddie Adventure is more than just a time-killing game; it's an experience brimming with jaw-dropping moments, high-paced action sequences, and captivating storylines reminiscent of our beloved retro classics. It's not just a game you play; it's the game you live! Run, jump, dash, shoot - help Eddie on his epic quest to saver his princess!
What are the best online games?