Drop it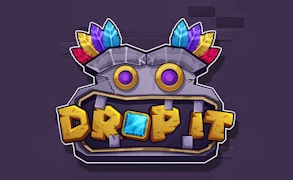 Drop it
Description
Engage in an exciting cerebral challenge with Drop-it, a captivating block puzzle game. The objective is to move blocks horizontally and then drop them strategically to fill up rows. Successfully filled lines make the blocks disappear, boosting your overall score, and testing your spatial reasoning abilities in this thrilling, mind-bending game.
How to play
Drop-it relies on simple yet engaging controls. Drag blocks to move them horizontally across the game area. Drop the blocks strategically to fill entire lines that will be cleared automatically, thus increasing your score. The game progresses in intensity as you clear more lines and aim for high scores.
Tips and Tricks
Accumulate higher scores by clearing multiple rows simultaneously in Drop-it. Plan carefully and be strategic about where you place your blocks. Don't hesitate to hold off dropping a block if it doesn't fit well, take advantage of the space provided. Remember, foresight is a key asset in this game!
Features
User-friendly interface: Easy-to-use controls ensure an enjoyable gaming experience.
Mental exercise: Enhance spatial and strategic thinking skills by playing Drop-it.
Addictive gameplay: The increasing difficulty keeps players hooked for hours.
No time limit: Play at your own pace and strategize each move without pressure.
What are the best online games?