Dragons.ro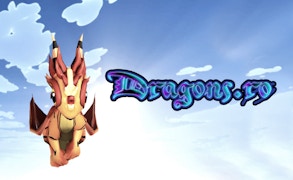 Dragons.ro
Imagine yourself in a realm defying gravity, where the earth embraces the sky, and where mythical creatures rule. Welcome to the world of Dragons.ro, an enchanting odyssey that seamlessly blends dragon games, flying games, and open world games. Dive into this mysterious universe, soaring above rolling clouds, as one of the majestic serpents learning to master their fire-breathing prowess.
In this compelling mix of battle games and skill games, you are thrust into a magical land teeming with baby dragons. Each majestic creature embarks on an intricate pursuit to guard their mystical homelands headlong into spellbinding combats that cost them their lives. But the battle is a rite of passage - a daily training regimen that teaches these young dragons how to harness their innate power and fiery ferocity.
The beauty of Dragons.ro doesn't lie solely in its stunning sky vistas or its intriguing dragon characters. Its true charm lies within its gameplay mechanics. The sense of satisfaction when you finally perfect your airborne maneuvers, or when you flame roast an adversary in combat is unparalleled. And it's this careful balance between flying and combat mechanics that make Dragons.ro truly standout among other dragon games.
Engage in this game's rich open-world experience filled with dynamic landscapes ready for exploration and action-packed sieges as you unleash your dragon's wrath on those threatening your home's tranquility.
If you've ever dreamt of feeling the wind on your scales or reigning terror from above, then Dragons.ro is your opportunity to live those fantasies. It's not just a game; it's an unforgettable adventure! So unfurl those wings, sharpen those claws, ignite that inner-fire, and plunge headfirst into Dragons.ro - Where dragons lead the role in the dance of survival!
What are the best online games?