Do Not Fall Online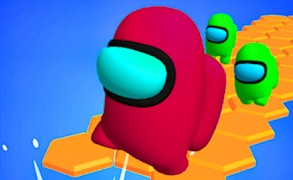 Do Not Fall Online
Welcome to the adrenaline-packed world of Do Not Fall Online, where the survival of the fittest and the nimblest is the only rule. This arcade gem redefines the fun games and addictive games landscape with its heart-pounding, high-risk gameplay that's as entertaining as it is challenging.
Treading into the dangerous corridors of disappearing floors, your nerves will be put to test like never before. And, it's not just about survival against environmental hazards – you're thrown into a competitive fury against other opponents. Here's where survival instincts marry arcade skills in a thrilling showdown of survival prowess.
The title itself is an ominous warning: Do Not Fall! Aptly named, this game hooks you with its immersive environment and relentless tension. One moment, you're standing on solid ground; in a blink, you're free falling into oblivion. The precarious nature of this game makes it an enthralling entry amongsurvival games.
In Do Not Fall Online, staying static spells doom. The key is constant locomotion and acute awareness of your surroundings. Player versus player competition escalates the drama and adds an extra layer of strategy to your survival plan.
The beauty of this game lies in its simplicity – anyone can play but only a few can master. And those who do, will find themselves lost in its addictive lure for hours on end. Do Not Fall Online elevates traditional arcade gaming into a heart-stopping thrill ride that begs for just one more round.
If you are ready for some nerve-wracking fun and endless excitement, slip into your gaming shoes right away! Brace yourself for a wild ride with Do Not Fall Online- an unforgettable journey of exhilaration and peril packed into one killer arcade game!
What are the best online games?