Dirt Bike Coloring Pages For Kids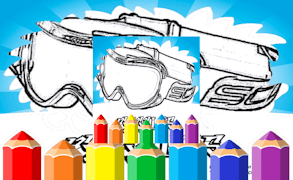 Dirt Bike Coloring Pages For Kids
Description
Dive into the exciting and colorful world of Dirt Bike Coloring Pages For Kids, an interactive HTML5 game designed for budding artists and dirt bike fans alike. The game provides a selection of cool dirt bike pictures waiting for your creative touch. With this user-friendly platform, enjoy coloring different characters, landscapes, and varied scenes featuring your favorite dirt bikes. Don't just color; use the different coloring tools available to make each masterpiece uniquely yours.
How to play
To start playing, click on the "play" button. Choose from an array of dirt bike coloring pages displayed. Once you've selected a page, pick from a vast selection of colors and brush sizes available. Color the picture as you please, using unique textures and effects to enhance your artwork. There's no time limit or rules; it's all about exploring your creativity!
Tips and Tricks
If you're new to digital coloring, start with simple images first before moving on to detailed ones. Try out various colors and textures until you find combinations that work best for you. Remember, there's no right or wrong in art - it's all about creating something unique and having fun!
Features
User-friendly interface: Easy to navigate making it suitable for both children and adults.
Vast selection: Diversified range of dirt bike coloring pages to choose from.
Creative freedom: Multiple colors, brush sizes, textures at disposal for experimentation.
No time limits: Unrestricted gameplay allowing ample time for creativity.
What are the best online games?
Tags