Day of the Cats: Episode 1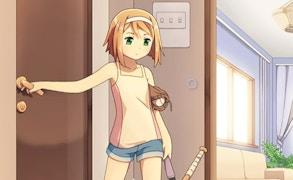 Day of the Cats: Episode 1
Welcome to a world filled with whiskers and intrigue in the delightful animal game, Day of the Cats: Episode 1. This captivating game not only immerses kid gamers into a fun-filled adventure but also is a wonderful avenue to test their cognitive skills. This unique fusion of brain games, memory games, and hidden object games makes it a must-play for youngsters.
Day of the Cats: Episode 1, as the name suggests, is one epic chapter in the series of thrilling cat games. The premise revolves around this lovable girl and her adorable feline companion embarking on an exciting journey, riddled with puzzles and mysteries. Every scene in this game is designed meticulously to test your children's memory skills. The aim? To spot all the differences in each location - a delightful brain-teaser as exciting as it sounds!
The beauty of this game lies in its simplicity and its ability to cater to your child's cognitive development. It beautifully combines the elements of memory-enhancing exercises with an engaging storyline. What sets it apart from other animal games is the unique utilization of hidden object gameplay mechanics, making it a stimulating journey where every step requires observation and mental acuity.
The graphics are not only pleasing to the eye but also immersive, effectively luring young gamers into this fascinating world of feline adventures. They will surely be glued to their screens, eager to solve every mystery thrown their way while engaged in this liberating adventure spree.
In conclusion, Day of the Cats: Episode 1 provides an enthralling blend of education and self-paced fun unlike any other kids' game out there. It harmoniously blends memory games, hidden object spotting, and animal-themed fun into one unforgettable feline escapade!
What are the best online games?