Cute Little Dragon Creator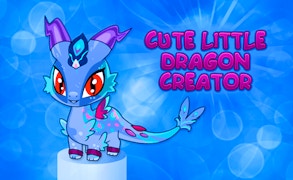 Cute Little Dragon Creator
Description
Step into a magical world with Cute Little Dragon Creator, where you can design your very own charming little dragon. This imaginative game offers complete customization, from choosing the color of your dragon to adding enchanting patterns and decorations. You can personalize every detail, right down to the eyes, wings, tail and accessories. Endlessly creative and brimming with fun, it's time to bring your dream dragon to life!
How to Play
The game is incredibly easy to navigate using simple click-and-drag controls. Choose from the various options available to customize your little dragon. Drag your selections onto the dragon model and drop them where you'd like them to be. Once you're satisfied with your small beastie's appearance, don't forget to save a screenshot and share it in the comments.
Tips and Tricks
Experimentation is key in Cute Little Dragon Creator. Try out different color combinations, patterns, and accessories until you find what suits your style. If you're feeling adventurous, try creating multiple dragons for a whole flock of unique creations.
Features
Total Customization: Choose from a plethora of colors, patterns and accessories.
Pleasant Interface: Easy click-and-drag controls suitable for younger players.
Creative Freedom: Endless possibilities for creating unique dragons.
Social Interaction: Share screenshots of your creation with others in the comment section.
What are the best online games?
Tags