Crypto Plinko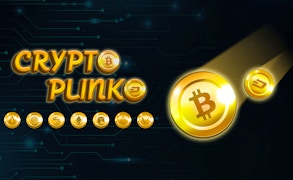 Crypto Plinko
Description
Welcome to Crypto Plinko, an exciting fusion of classic casino games and modern blockchain technology. As a variant of the traditional casino game Plinko, this game incorporates the thrill of the financial market with the anticipation of potential winnings. With the use of a "Crypto Chip", players aim to maximize their earnings in this digital arcade adaptation.
How to Play
To begin, simply drag your Crypto Chip to any position at the top of the Plinko board. Then, strategically aim your chip towards the area with the winnings you want to snatch up and let it drop! Watch your chip bounce off pegs as it descends towards its final destination - hopefully landing in your preferred slot!
Tips and Tricks
Patience and strategy are key. The nature of plinko means that sometimes, luck simply has its way. However, studying how chips fall from different positions can increase your chances of winning, making each play a calculated risk.
Features
Crypto Theme: Integrates digital currency into gameplay.
Strategy-Based: Decision making with luck-based elements.
Arcade-Style Casino Game: Digital version of traditional casino game.
User-Friendly Interface: Easy for anyone to get started and join in on the fun!
What are the best online games?