Lucky Slot Machine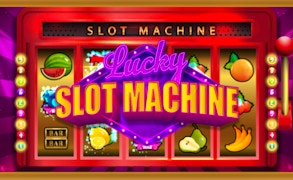 Lucky Slot Machine
Step right up and try your luck with the enthralling, digital world of Lucky Slot Machine. This HTML5 Casino Slot game is bound to keep you on the edge of your seat with its versatile range of 10 unique symbols. If you're a fan of dynamic casino games, addictive slot games, or exciting money games, then this is one title you can't afford to ignore.
Upon your first interaction with Lucky Slot Machine's bright, vibrant visuals and immersive sound effects, you'll feel like you're stepping onto the casino floor in Vegas. With just the right balance between simplicity and complexity, this game ensures a rewarding experience whether you're a novice player or an experienced high roller.
Despite its simplicity, Lucky Slot Machine packs in an amazing amount of depth with 10 different symbol types on the reels. These symbols add immensely to the strategic possibilities of each round, turning each spin into a suspense-filled endeavor.
As one of the standout casino games, Lucky Slot Machine completely encapsulates what makes slot games exciting and what keeps players coming back for more. With every roll of the symbols, there exists potential for substantial winnings making it an enticing option for those who enjoy the thrill of money games.
Easy to play yet hard to master - that's the magic formula that Lucky Slot Machine embodies. The unpredictability of each spin combined with a fair and transparent payout process adds to its credibility as a fun and thrilling experience.
In conclusion, if you have not sampled Lucky Slot Machine yet, it's time to give it a spin. This engaging blend of chance and strategy will keep you coming back for more. So pull up a chair, place your bet and get ready for some exhilarating casino-style action!
What are the best online games?