Crab & Fish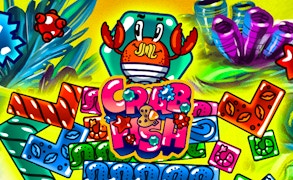 Crab & Fish
Description
Step into the underwater world of Crab & Fish, a simple yet addicting physics puzzle web game. Your mission is to free trapped fish from various block structures under the sea. With each level, you face increasing complexity and challenge, making this game engaging for all age groups. The competition heats up as you invite friends to play and compete for the highest scores.
How to Play
Playing Crab & Fish is intuitive. Simply tap or click on block structures to eliminate them and free the fish ensnared within. Aim to complete the level in as few taps as possible to increase your score. As you progress, blocks get trickier, requiring thoughtful strategy for successful rescue missions.
Tips and Tricks
In Crab & Fish, it's important to strategize your moves. Examine every block structure carefully and plan out your taps correctly to use minimum attempts. Pay close attention to moving blocks and learn their patterns for an effective rescue strategy.
Features
Social Element: Compete with friends for high scores.
Straightforward Gameplay: Simple tap or click mechanics makes it easy for anyone to play.
Addictive Puzzles: Each level brings a new challenge, making it hard to stop playing.
Cute Aesthetics: Enjoyable undersea visuals add a light-hearted appeal to the game.
What are the best online games?