Color Shooter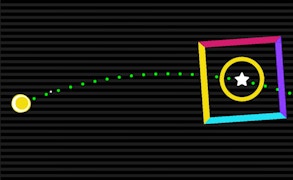 Color Shooter
Unleash your vibrant imagination and experience the rainbow-hued ecstasy with Color Shooter, a game that is taking the arcade genre by storm. This dynamic creation masterfully combines the fun of ball games, the creativity of coloring games, and the mental gymnastics of Skill Games.
Meticulously designed to take your gaming journey to a whole new paradigm, Color Shooter challenges not just your coordination but also your color perception. This is not your run-of-the-mill ball game where accuracy is all you need. Instead, it's a riveting test of agility and quick decision-making where every level is a carousel of moving obstacles and ever-changing hues.
One can't help but marvel at the simplicity yet profoundness of the game's concept: don't pass through the wrong color. It feels like threading a needle on a rickety rollercoaster or dancing between raindrops in a colored storm! One wrong move or rush decision, and you're back to square one.
Apart from its unique gameplay, what truly sets Color Shooter apart is its visually captivating interface. Like an artist's palette come to life, every screen throws you into an eye-popping spectacle of colors guaranteed to keep you hooked for hours on end.
In conclusion, whether you're in for some casual fun or pushing for high scores and challenging levels, Color Shooter has got it all. Delivering an engaging spectrum of ball games, Skill Games, and even letting you immerse in vibrant terrains akin to playing coloring games, this arcade marvel is truly a gem worth adding to your gaming collection! So brace yourself as this magnificent color carnival awaits to captivate your senses!
What are the best online games?