Color Clock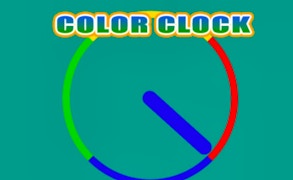 Color Clock
If you're a fan of Hyper Casual Games and have an affinity for simplicity and excitement all wrapped into one, then you will love the brilliant arcade game - Color Clock. This game brilliantly manages to combine elements of time, colors, and speed in a unique fusion seldom seen in coloring games. The scripture of gameplay? Tap at the precise moment when the clock arrow's color matches the color on the clock.
Diving deeper into Color Clock, it's apparent that this game isn't just another run-of-the-mill arcade offering. Its simplistic design belies a challenge that is sure to put your reaction time and color coordination to the test. The idea is easy to understand, yet as each second passes, the task becomes ever more momentous as each wrong tap can cost you your streak.
The reason why Color Clock is so engaging lies within its ability to be both meditative and panic-inducing at the same time. You'll find yourself completely absorbed in this world of swirling colors, only to be abruptly jolted out by the increasing speed of the seemingly innocent clock hand. Just when you think you've mastered the pattern, it evolves - introducing new colors and faster speeds.
For those who enjoy Hiper Casual Games, specifically the coloring games sub-genre, this amazing title will surely be a welcomed addition. From its smooth interface to its captivating gameplay mechanism, Color Clock offers an adrenaline-pumping experience that guarantees hours of challenging fun.
In conclusion, if you're looking for a hyper-casual experience that tests your reflexes and patience and challenges your ability to adapt quickly within a vibrant colorful universe, then Color Clock is a game well worth adding to your collection.
What are the best online games?