City Blocks Highscore Puzzle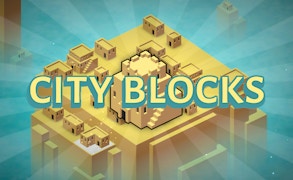 City Blocks Highscore Puzzle
Description
Welcome to City Blocks Highscore Puzzle, an exciting match-3 challenge that tests your strategic capabilities. Your mission is not only to construct a city but also to optimize its size, aiming to build the biggest metropolis! Each newly placed building contributes to your city, but remember, the space you have is limited.
How To Play
To play this game, simply click on the screen where you wish to place your next building. The goal is to match 3 or more identical buildings in a vertical or horizontal row. Doing so allows you to upgrade them into larger structures. Keep playing until you run out of space!
Tips and Tricks
Avoid placing your buildings randomly! An effective strategy is keeping as many same-tiered buildings close together so that when they upgrade, they can immediately connect with their upgraded counterparts. Always have an eye on your available space.
Features
Addictive Gameplay: A continuous cycle of building and upgrading keeps players engaged.
Strategic Planning: Maximize the use of limited space for optimal city expansion.
High Score Feature: Challenge yourself and strive for new high scores every time!
What are the best online games?