Circus Dancer Memory Match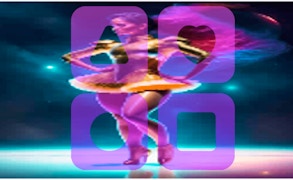 Circus Dancer Memory Match
Description
Step right up and test your memory with Circus Dancer Memory Match. This exciting puzzle game challenges your cognitive abilities as you slide tiles around a grid to recreate a picture. Based on the vibrant, thrilling world of the circus, the puzzle consists of a jumbled image of a dancer that needs to be put back into order. It's a fun and brain-boosting game that will keep you hooked for hours!
How to play
The game starts with a scrambled picture. To solve the puzzle, you have to move the tiles by clicking or touching them, sliding them around until the image is correctly arranged. Progression in Circus Dancer Memory Match is determined by how quickly and efficiently you can complete each round. The faster you solve, the higher your score!
Tips and Tricks
To ace Circus Dancer Memory Match, always focus on corners and borders first, these are easiest to place accurately. Try remembering specific colors or patterns on tiles to guide you in placing them correctly. Patience is crucial - it's better to take your time than make hasty moves.
Features
Vibrant Imagery: Beautiful circus-themed artwork keeps gameplay interesting.
Brain Training: Enhances memory and decision-making skills.
Engaging Gameplay: Simple touches or clicks are all that's needed for hours of fun.
User-friendly Interface: Easy-to-navigate controls make it suitable for players of all ages.
What are the best online games?
Tags