Circle Shooter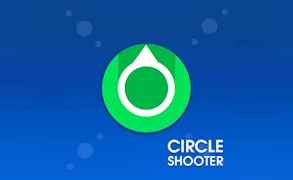 Circle Shooter
Description
In Circle Shooter, you're on a mission to hit as many targets as you can with your array of bouncing white balls. Time your shots right and anticipate the trajectory to ensure maximum impact. The game's challenge lies in its rotating circular platform, which adds a layer of complexity to the gameplay. The visuals are sleek and minimalistic, making it easy for players to focus on the target and strike when the time is just right.
How to play
The controls are simple: all you need is good timing! Tap the screen at the right moment to release your balls and hit as many targets as you can on the rotating circle. If your ball strikes an area without targets, the game ends. Your success relies heavily on your ability to anticipate ball trajectories and timing, ensuring that every shot makes maximum impact.
Tips and Tricks
Patience is key - don't rush your shots! Make sure to gauge the rotation speed of the circle accurately before firing. A well-timed shot can potentially hit multiple targets in one go, maximizing your score. Also, remember that practice makes perfect - don't get discouraged if you miss a few shots at first.
Features
Sleek design: Minimalistic graphics allow players to focus solely on gameplay.
Addictive gameplay: Easy-to-learn control combined with challenging targets, making it addictive for all players.
Focused challenge: The game centers around precision and timing, offering a unique challenge for fans of skill games.
What are the best online games?
Tags