Choir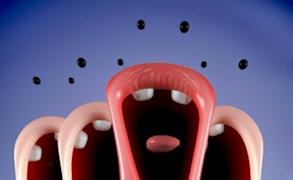 Choir
As a lifelong lover of both arcade games and music, it's no secret that Choir, the newly-released interactive sound game, has struck a chord with me. This cool game puts you in charge of a choir's main mouth, letting you orchestrate your own musical masterpieces while having barrels of fun.
The premise of Choir is simple but utterly captivating. It's like being handed the keys to a car and told: "Drive wherever you want". Except in this case, the car is an auditory vehicle that lets you travel through a sonic landscape at your own whim and will. While it might seem daunting at first, adjusting different mouth sizes to produce varying tones soon becomes second half nature.
Beyond this unique feature lies an impressive array of virtual instruments that bring out your inner virtuoso. You can strum away on the guitar or tap ivory keys on the piano or play melody lines on the keyboard. And that's not just for show; these instruments create an authentic environment for gamers to experience, explore, and enjoy.
This fun game also offers an element of social interaction by allowing players globally to share their compositions with friends and other Choir users. It's not just about playing a game; it's about building bridges through the universal language of music.
In conclusion, if you're looking for an engaging mix of music and gaming that inspires creativity while also providing endless entertainment, Choir is your ticket. It's not just a game; it's an immersive journey into the exciting world of music creation. I highly recommend all arcade fans – even those who aren't musically inclined – to give Choir a try.
What are the best online games?