Chinese Checkers Master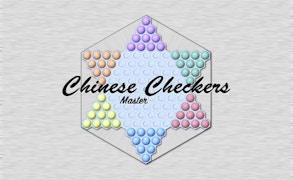 Chinese Checkers Master
Description
Immerse yourself in a game of Chinese Checkers like never before with Chinese Checkers Master. This rendition of the traditional board game features an advanced AI opponent that challenges your intellectual prowess. Configurable for up to 6 players, it boasts a varying range of difficulty whether you're playing solo against the AI or battling it out with friends. Find yourself at the centre of this 3D game board jet-setting strategically with your colored balls.
How to play
Commence by selecting the number of players. You can choose from 0 to 6 human players and opt for an AI opponent. To move your ball, simply click it and then click on the spot you want it to go. The end goal is to get all your balls into the triangle directly opposite on the board. Remember, teaming up against other players can be a smart strategy when playing with friends!
Tips and Tricks
Mastery comes by understanding that this isn't just a game of moving balls but also of strategy. Planning your moves ahead can turn the tide in your favor. Make sure to block your opponents' paths while keeping yours open and always lookout for opportunities to jump over multiple balls at once!
Features
Fully configurable player settings
Advanced AI opponent
Playability with up to 6 players simultaneously
Aesthetically pleasing 3D game board design
What are the best online games?