Car Garage Tycoon - Simulation Game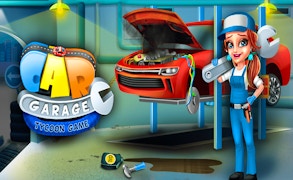 Car Garage Tycoon - Simulation Game
Description
Welcome to Car Garage Tycoon - Simulation Game where the fate of your auto service empire is in your hands. This captivating game lets you manage a bustling garage offering a myriad of services like car repairs, car wash, fueling, and even food service. Amass wealth by upgrading your garage, expanding parking spaces, and optimizing various services. The success of your business hinges on your strategic decisions.
How to Play
Control the game using simple point-and-click mechanics. Cater to customers' demands ranging from repairs to painting cars by clicking on the appropriate workstation. Be strategic when fueling and lubricating vehicles and serving food. Remember, enhancing your garage, buying more parking spaces, and boosting service quality are key to making a fortune. So make sure you invest wisely.
Tips and Tricks
Balance is key in this game; don't focus on one aspect too much. Keep an eye on all activities within the garage to ensure no opportunity slips by for earning coins. Improve every aspect of your service gradually—don't rush into upgrading just one thing.
Features
A compelling mix of car and restaurant management
Multiple ways to upgrade: expand parking spaces or increase the quality of service
Fresh spin on tycoon games with unique gameplay features
Prolonged gaming satisfaction with continuous growth opportunities
An addictive experience designed exclusively for Gamepix players
What are the best online games?