Cake Pop Maker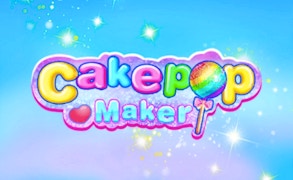 Cake Pop Maker
If you're a fan of cooking games, have an insatiable sweet tooth, and hold a penchant for creative gameplay, then the Cake Pop Maker is sure to satisfy your gaming cravings. Geared towards Games for Girls and designed as one of the most engaging Games for Kids, this title seamlessly blends the charm of baking with the fun of puzzle-solving.
In the scrumptious world of Cake Pop Maker, you don't just play - you create. The game invites you to step into a virtual kitchen where baking takes center stage. Whether it's cake pops, cupcakes, candy, donuts or other delectable desserts, this game turns those temptations into fun culinary quests that will keep you hooked for hours.
Taking on the mantle of a patissier in Cake Pop Maker is no easy feat. In fact, it's like a slice of layer cake - simple on the surface but surprisingly deep once you dig in. Aspiring bakers can design their own recipes and experiment with different flavours and decorations. Strategizing on how to win never tasted so sweet!
Splashed with vibrant colours and adorned with adorable graphics, Cake Pop Maker is visually appealing - presenting a feast not just for your taste buds but also for your eyes! Kids are bound to enjoy its simple yet addictive gameplay while parents will appreciate its educational value – fostering creativity and enhancing problem-solving skills at every turn.
Cake Pop Maker isn't your ordinary cooking game; it's a fashionable treat! And while desserts may come and go, one thing is certain - Cake Pops are here to stay. So pull up your apron strings and start whipping up some digital delights!
In conclusion, Cake Pop Maker is a must-play title in the realm of Kids Puzzle games and an absolute delight for those who love cooking-themed adventures. It's high time to put on your chef hat and join in on the tasty fun!
What are the best online games?