Cake Mania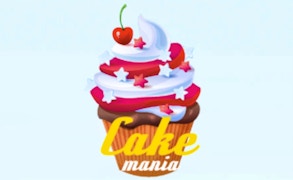 Cake Mania
Step into the mesmerizing world of Cake Mania, where you'll experience an exhilarating blend of cooking games and match 3 games. If you love to bake and have a keen eye for patterns, this game is the perfect concoction for you!
Touted as one of the most dynamic match-3 games out there, Cake Mania douses players in a whirlwind of vibrant colors and mouthwatering imagery. Like an expert pastry chef whisking together ingredients, the game effortlessly melts the excitement of matching pieces with the charm of whipping up scrumptious virtual baked goods. What sets Cake Mania apart from other Games for Kids is its unique fusion of patterns and pastries.
The gameplay is astoundingly simple: use your left mouse click to select a sumptuous item and swap it with another to achieve that satisfying three-in-a-row. It's like orchestrating a dance between delicacies, where each successful move culminates in an explosion of flavor—a bomb blast that not only clears your current obstacles but also racks up those high scores!
No other match 3 game harnesses the mouse-click magic quite like Cake Mania. Its controls are as smooth as cream cheese frosting, allowing you to shuffle baked goods with ease and precision. This simplicity does not compromise on challenge, though, which might be why Cake Mania is such a hit among children and adults alike.
The comforting smell of fresh bread on a lazy Sunday morning or the sweet anticipation before biting into a chocolate-dipped strawberry—Cake Mania encapsulates these moments flawlessly within its gameplay. If you're seeking an enchanting escape from reality or want to introduce younger gamers to the fun-filled world of cooking games & match-3 puzzles, Cake Mania is your ticket to endless entertainment!
What are the best online games?