Buca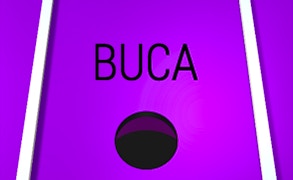 Buca
Description
Get ready to sink into an engrossing world of strategic puzzle and thrilling, skill-based arcade game - Buca. With its simple mechanics, yet engaging gameplay, Buca has garnered over 10 million downloads. The challenge is to aim and shoot the puck and make it land in the hole. Suitable for all ages, get ready for some serious fun and adrenaline rush with this incredibly addictive game.
How to play
In Buca, all you have to do is just drag your puck, aim accurately and let it go towards the hole. Take note to release it at a correct angle that would ensure it drops through the hole perfectly. The main objective is to get your puck into the hole using minimal tries. With every level, be prepared as the gameplay gets more diverse and challenging.
Tips and Tricks
Familiarizing yourself with different angles is crucial for mastering Buca. Pay close attention to how bouncing off walls affects the puck's trajectory. Be patient and take your time in each level; rushing may lead to mistakes. Remember that accuracy outweighs speed in this game.
Features
A fascinating combination of puzzle and arcade gameplay mechanics.
A series of levels with escalating complexity and diversified challenges.
Addictive gaming content suitable for all age groups.
An intuitive yet comfortably challenging ranking system based on one's performance.
A captivating graphical interface that complements the overall gaming experience.
What are the best online games?
Tags