Bubble Shoot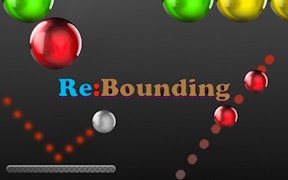 Bubble Shoot
Welcome to the vibrant world of arcade gaming, where Bubble Shoot holds a special place among popular ball games and mesmerizing match 3 games. Filled with luscious eye candy and finger-tapping fun, this game is sure to set your adrenaline pumping and give you a substantial challenge to your gaming skills.
Bubble Shoot capitalizes on the simplistic yet gripping concept of clearing bubbles from the board. Don't be mistaken, though! The innocuous act of shooting at bubbles with a water gun goes for a toss as the level progresses. Each new level adds an additional color of bubble to the rainbow mix, upping the ante! The ticking timer relentlessly pushes you to quickly strategize and aim accurately. It keeps you on your toes as you aim to reach that coveted target score before time runs out.
Scores are everything in this game; they are your ticket to glory. The higher you score, the further you advance in this exciting world of bubble popping. A satisfying 'pop' that rings out on popping each bubble offers an audio-visual treat, enhancing your thirst for higher scores.
All this scoring system is wrapped beautifully within a gorgeous coat of aesthetics that is pleasing yet challenging to deal with; think of it as a sugar-coated bitter pill. But isn't that what gaming is all about? Overcoming challenges in an environment that captivates us? And Bubble Shoot does just that.
To sum it up, Bubble Shoot, with its colorful visuals, engaging gameplay, and cut-throat competition (thanks to its timed goals and varied bubble colors), stands tall amongst other arcade ball games. If you've got an itch for match 3 games, then it's time to dive headfirst into Bubble Shoot!
What are the best online games?
Tags