Brain Master IQ Challenge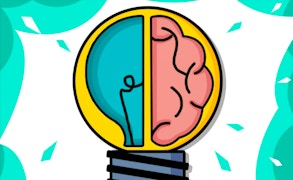 Brain Master IQ Challenge
Step into a world of intellect and playfulness with the Brain Master IQ Challenge - a compendium of addictive brain games, brimming with hundreds of free, mind-tickling IQ challenges guaranteed to boost your cognitive abilities while providing endless hours of fun.
This isn't your run-of-the-mill trivia game; Brain Master IQ Challenge takes you on an exhilarating journey through countless levels of invigorating brain quests. Every challenge is designed to stretch your mind and provoke thoughtful engagement, turning every player into an eager learner yearning for more. It's not just about ticking boxes, it's about pushing your intellectual boundaries.
Drawing games enthusiasts will find their delight as the Brain Master IQ Challenge also features a great variety of creativity-stimulating drawing challenges. These aren't just idle doodles; each drawing puzzle requires a strategic mindset and ingenuity in ways you've never experienced before. And for those infatuated with the animal kingdom, look forward to the delightful animal games, sure to test your knowledge and keenness for details.
What sets Brain Master IQ Challenge apart from other puzzle games is its unyielding commitment to mental growth. Instead of mindlessly swiping away at your screen, this game gives a rare opportunity: the chance to improve yourself while having fun. Each level passed signifies not just victory but personal development.
In conclusion, if you're yearning for a gaming experience that goes beyond mere entertainment; if you're eager to become sharper, more focused and intelligence-enhanced while being thoroughly entertained, then plunge into the vibrant world of Brain Master IQ Challenge today! Think you can outwit it? Let's get started!
What are the best online games?