Bounce Bounce Panda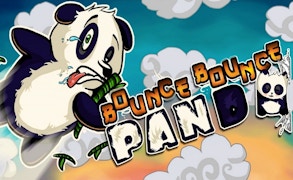 Bounce Bounce Panda
Step into the shoes of an adrenaline-seeking animal in Bounce Bounce Panda, one of the most riveting animal games in the arcade world. This clicker game pushes your boundaries as you navigate through perilous terrains, whetting your appetite for danger and thrill.
This alluring game revolves around a legendary creature - the Bouncing Panda, housed in a remote temple under the vigilance of wise monks. It's not just a game, but an elective blend of suspense and speed that tests your skill levels.
In this intriguing clicker game, you're imbued with the task to exploit your swift reflexes to guide the Bouncing Panda as it leaps around, dodging sharp threats that could end its journey. This mystic creature seemingly has infinite lives, calling into question whether it really is a panda or shares ancestral roots with cats!
The gameplay mechanics are simple but compelling. As one of those addictive tap games, you're required to keep tapping to make your character bounce while avoiding contact with dangerous blades scattered throughout the temple.
Bounce Bounce Panda brings together elements of exhilarating anticipation and razor-edge skill-testing situations. Its gameplay showcases classic arcade styles embedded within modern gaming conventions making it a perfect choice for both nostalgic gamers and newcomers.
Tantalize your senses with this entrancing mix of danger and excitement. Remember, in this game, every tap counts towards survival. So dive into the fun-filled world of Bounce Bounce Panda – test your skills, challenge your reflexes, and conquer the high mountains!
What are the best online games?