Bomb is in the air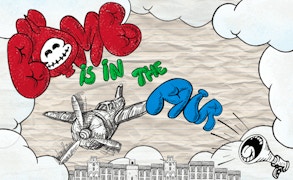 Bomb is in the air
Description
Buckle up for a thrilling airborne adventure in Bomb is in the Air. You'll be swept into the eccentric world of an adventurous aviator on a journey that spans the globe. Every level poses unexpected challenges that test your piloting skills and decision-making in high-pressure scenarios. Your plane doubles as a bomb carrier, adding an intense layer of excitement and danger to this unique action game.
How to Play
To navigate your plane, use your keyboard's arrow keys. The goal is to successfully land your plane while avoiding hazards and enemies. Deliver your bomb payload accurately to destroy barriers and clear paths. As you progress through the levels, you'll encounter trickier landings and tougher enemies, so keep sharpening your piloting skills.
Tips and Tricks
A good pilot knows how to stay calm under pressure. Take time to study each level's layout before taking off. Use your bombs strategically – they're not just for attacking enemies, but also for modifying the environment. Make sure to balance speed with precision for safe landings.
Features
Challenging aviation-based gameplay tests your piloting skills
A fascinating, eccentric world of aerial adventures awaits discovery
Tactical use of bomb payloads adds strategic depth
Progressive difficulty ensures constantly engaging gameplay.
Simple controls allow players to focus on strategy and action.
What are the best online games?