Birthday Cake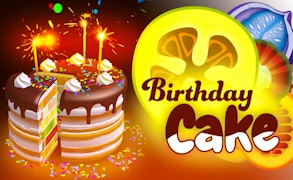 Birthday Cake
Welcome to the engaging world of Birthday Cake, an enchanting Kids Puzzle game that brilliantly combines the thrill of puzzle-solving with elements of culinary creativity. This is not just one of those run-of-the-mill cooking games, but a masterstroke in the genre of Hyper Casual Games that has taken the gaming sphere by storm.
The core concept of Birthday Cake breaks all traditional molds and invites kids into a realm where imagination complements logic. Our game designers have ingeniously transformed the art of folding cakes into an immersive puzzle experience that proves both entertaining and intellectually stimulating for children.
Unlike typical cooking games, Birthday Cake expands on creativity, encouraging player's to fold as many cakes as they can, each with their unique twist. With its simple yet captivating gameplay, this gem stands out in the vast ocean of Games for Kids. It provides them with a chance to build their problem-solving skills while having oodles of fun.
The hyper-casual nature of Birthday Cake means it's simple to grasp but difficult to master – a quality that will keep players coming back for more! This game grabs your attention fast and doesn't let go, effectively making tedious waiting times or long commutes enjoyable.
In summary, Birthday Cake is an addicting combination of fun-filled cooking scenarios coupled with challenging puzzles, making it one of the most irresistible Hyper Casual Games for kids. So why wait? Get ready to step into this fascinating world that will keep you on your toes while tickling your culinary creativity!
What are the best online games?