Birdy Bird Floppy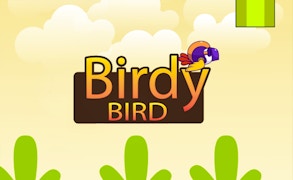 Birdy Bird Floppy
Description
Get ready to dive into an exciting adventure in the sky with Birdy Bird Floppy. You control a charming feathered creature and your mission is to navigate through a maze-like environment of pipes without touching them. This game requires great accuracy, quick response, and true persistence. It's not just about tapping - it's about mastering the rhythm of flight in this highly addictive and challenging online game.
How to Play
In Birdy Bird Floppy, all you need is good timing and accuracy. Click or tap the screen to make your bird flap its wings and fly upwards, but be careful - if you stop clicking, your bird will start falling! The goal is to fly through as many pipes as possible without touching them. Each successful pass gives you a point towards your score, so remember: it's all about the timing and rhythm.
Tips and Tricks
Success in Birdy Bird Floppy is all about patience and practice. Avoid rushing as haste can lead to mistakes. Instead, develop a steady rhythm of tapping for smooth navigation. Additionally, remember that the bird's position when passing through the pipe matters - it's easier if it's in the lower section of the pipe opening.
Features
Addictive gameplay: Simple yet challenging mechanics will keep you coming back for more.

Rhythmic controls: Mastering your bird's flight pattern is key to success.

Cute graphics: Enjoy a visually pleasing and bright game design.
What are the best online games?