Bingo 75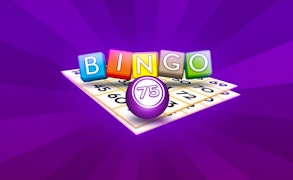 Bingo 75
Prepare to immerse yourself in the vibrant and exciting world of Bingo 75, a standout game in the bustling arena of arcade bingo games. Fortified by a mix of number game mechanics, this variant of the timeless classic has been reimagined to bring you 75 beautifully illustrated numbers that add up to an experience that is both fresh and familiar.
Bingo 75 seamlessly combines the thrill of betting with the simple joy of ticking off numbers on your card. Each card you buy pulls you deeper into the heart-racing excitement of this fast-paced game. The more cards you have, the higher your chance to win – but also the greater your risk. This clever balance is what makes Bingo 75 not just a game of luck, but also a game of strategy.
This isn't just any bingo game; Bingo 75 leaps out from the rest with its use of colour and design. The vividly created illustrations for each number make your journey through this game feel like flipping through an artist's sketchbook. Every draw is not just a step closer to victory - but also a visual treat.
If you're a fan of arcade games or number games, then Bingo 75 ought to be at the top of your must-play list. Its combination of arcade-style graphics and gameplay mechanics sets it apart from other bingo games while still retaining that familiar thrill we all associate with hearing our numbers called out one by one.
In conclusion, its immersive gameplay combined with stunning visuals make Bingo 75 a jewel in the crown of arcade bingo games. All these factors come together in perfect harmony to give players an unforgettable gaming experience, making Bingo 75 not just a game, but rather, a spectacular occasion worth participating in.
What are the best online games?
TAGS