BigBoom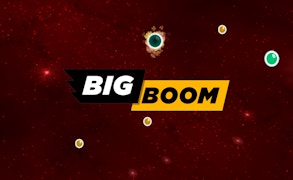 BigBoom
Description
In BigBoom, you're not just playing with a ball; you're in control of a dynamic, explosive force! As you navigate through the game, you will encounter various objectives that require precision and finesse. Utilise your skill to strike the mines and create massive chain reactions, while also ensuring you don't lose control. Each level brings new challenges and opportunities for explosive fun!
How to play
Control the ball with your mouse or keyboard arrows. Direct it towards the mines to create an explosion and achieve the objectives. The higher the level, the more you need to hit to progress further in BigBoom. Remember, mastering control is key to successfully navigating through this minefield of excitement.
Tips and Tricks
Avoid unnecessary bumps as it could lead to losing your balance. Try creating combo explosions by hitting multiple mines at once for extra points. Plan your moves carefully, one wrong turn could cost you a level in BigBoom.
Features
Fully interactive and explosive gameplay.
Different levels featuring increasing difficulty.
The opportunity to plan and execute combo explosions for higher scores.
Engaging objective system that keeps gameplay exciting and challenging.
What are the best online games?
Tags