Beauty Girl Dress Up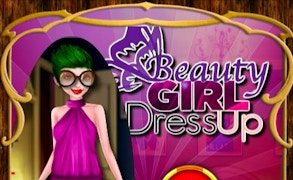 Beauty Girl Dress Up
Immerse your little ones in the enchanting digital world of Beauty Girl Dress Up, a vibrant blend of dress up games, fashion games, and fun-filled challenges specifically tailored for our budding fashionistas, commonly referred to as Games for Girls.
This exciting HTML5 game tips the scales of interactive enjoyment, offering a safe and inviting platform for kids to express their creativity in dressing up a delightful character. The joy ride begins with an endless array of gorgeous outfits, available at the tip of your fingers. The menu boasts of sundry clothing options brimming with unique styles and colors, each option more alluring than the other.
In Beauty Girl Dress Up, change is the name of the game. Players are not only allowed but encouraged to revamp their character's appearance over and over again. From her hairdo down to her shoes, every single detail can be adjusted to match one's sartorial vision. And let's not forget about the backgrounds! With a plethora of scenes to choose from, you can ensure that your model never poses against the same backdrop twice.
The game warrants appreciation not just for its aesthetic appeal but for its impact on cognitive development too. As players mix and match various clothes and accessories, they are inadvertently honing their problem-solving skills and enhancing decision-making abilities.
All said and done; Beauty Girl Dress Up is more than just another run-of-the-mill girls' game. It is an exhilarating journey into the realm of style and creativity which beckons children to explore fashion at their own pace, fostering individuality amongst the younger generation while also promising hours of unadulterated fun!
Beauty Girl Dress Up, where creativity meets fashion in this highly engaging dress up game for kids.
What are the best online games?