BandyBall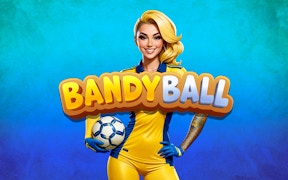 BandyBall
Description
Dive into the world of BandyBall, a thrilling sports game that encapsulates the spirit of football and soccer. Players are given the opportunity to dribble with legendary balls that have left an indelible mark in sports history. The game revolves around earning STARS through masterful dribbling, unlocking balls and shoes for additional advantages, and subsequently multiplying your STARS.
How to play
The gameplay of BandyBall is intuitive and engaging. Use your controls to dribble the ball, dodging obstacles and maintaining control. Each successful dribble earns you STARS. Accumulated STARS can be redeemed to unlock new balls and shoes which come with their unique bonuses, enabling you to earn more STARS.
Tips and Tricks
Maintain a steady rhythm while dribbling to accumulate more STARS. Try unlocking different balls and shoes to discover their unique abilities and leverage them for higher scores. Remember, your dribbling skills are key to mastering this game.
Features
Diverse selection of historical footballs for gameplay
A variety of shoes with distinct bonuses available for unlocking
Replayability via earning and accumulating STARS
Vibrant graphics that add a captivating visual appeal
User-friendly controls suitable for players of all age groups
What are the best online games?