BallSplit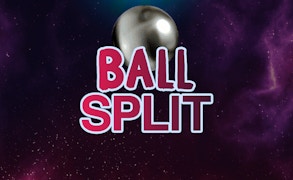 BallSplit
Description
Roll into the fast-paced, arcade-style world of BallSplit. This hyper-casual game is all about precision and strategy. The game's mechanics are simple yet addictive - split your ball at the right time to navigate through challenging routes. The intricate level designs and dynamic movement mechanics add to the overall excitement and complexity, making each level a unique experience.
How to Play
Control your ball using your mouse or fingertips. Move it around by dragging it and release to let it split. The aim is to get as far as possible without crashing into obstacles and traps. Each successive level brings increased difficulty, demand strategic planning and precise timing for successful navigation.
Tips and Tricks
Become a master of timing in BallSplit. Observing the patterns of obstacles can significantly increase your chances of progressing. Don't rush! Take your time to plan your movements strategically. Learning how to control the speed of your ball will be a great asset in later stages.
Features
Addictive Gameplay: Easy to learn but hard to master, keeping players engaged.
Intricate Level Design: Each level presents a unique set of challenges.
Precision Control: Masterful control over the ball's movement and splitting for navigating complex routes.
Suitable for all ages: A family-friendly game that can be enjoyed by everyone.
What are the best online games?