BallMania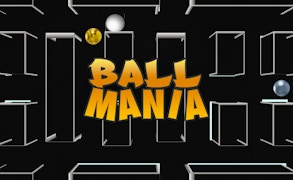 BallMania
Description
Unleash your reflexes and steady motions in BallMania. This is an intense arcade game that tests your agility as you attempt to capture a marble while evading the deadly marble. Enjoy the pulsating thrill as this game pushes your alertness to its limit, offering an engaging balance between risk and reward. An innovative approach on ball-games, making it a must-try for those seeking something refreshing yet nerve-wracking.
How to play
In BallMania, you control a catcher that is tasked with gathering the safe marbles. Utilize your cursor or finger to move your catcher around. Be vigilant and make swift decisions, because touching the lethal marble means game over! The key is to maintain composure while navigating through an explosive minefield of marbles. Your reflexes and quick judgement calls are put to test more with each advancing level.
Tips and Tricks
Focus on the movement pattern of the deadly marble, it's essential for your survival in BallMania. Also, don't rush! Collecting marbles should only be done when it's safe. Prioritize maneuvering over grabbing marbles if you find yourself cornered. Remember, surviving is more important than scoring.
Features
Captivating gameplay: Risks and rewards create addictive tension.
Progressive difficulty: Challenges gradually increase as you level up.
Simplistic controls: Easy for anyone to pick up and play.
Dexterity-driven: Tests speed, reflexes, and precision timing.
What are the best online games?
Tags